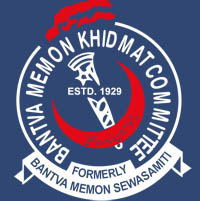 ABOUT US
Unlike majority of population being of middle class in developed nations, a large segment of society in under developed countries belong to poor class. These are the people for whom 'health' unfortunately is not their first priority.

At BMKC, we endeavour for this right to where it belongs most. Since its inception in 1929 and establishment of its first medical dispensary in 1948 at Karachi, BMKC has grown into a well established welfare organization catering to almost 2,000 patients each days at its Two main hospitals namely BANTVA HOSPITAL and BANTVA ANIS HOSPITAL with affiliated dispensaries at Three other locations in Karachi. It also runs a Ladies Skill Development Center and Haji Ghani Diwan Community Center in downtown Karachi.

All this is being carried out by a dedicated Management Committee with support from generous people who believe in excess to better health care by all classes.

In situations of natural clamities / natural disasters like floods, heat and cold waves and earthquakes etc., we enhance our services by working overtime to provide relief for victims. We also serve the needy people of interior of Sindh Province by arranging Free Medical Camps, with more frequency during disaster situations.
.
Please contribute by Cash or through Cheque, Pay Order, Wire Transfer at our office or to our Bank
Account Number # 105765
Habib Metropolitan Bank
Limited, Cloth Market
Branch Karachi.